We have reached 70K fans on our Facebook page, Summerana – Photoshop Actions for Photographers and we are really so excited to celebrate with our fans! To thank you for your friendship, we are so excited to offer you a chance to win your choice of a Nikon or Canon 85mm 1.8 camera lens, which we truly hope might help grow your business.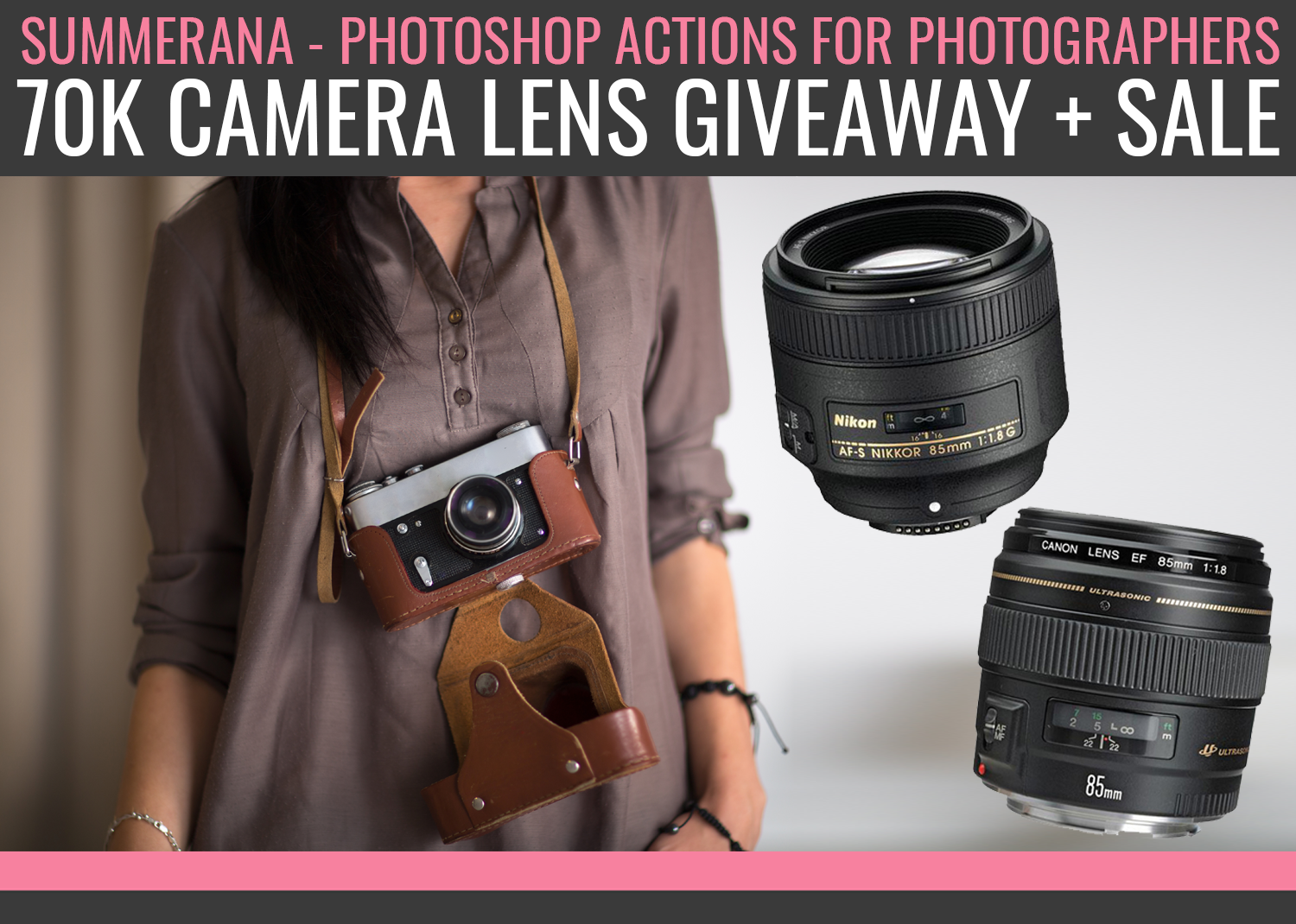 SALE DETAILS: Sale has ended.
GIVEAWAY PRIZE:
Prize 1:
One winner wins the following (value of $400.00-500.00): Prize: Winner's choice of either a Nikon or a Canon 85mm 1.8 Camera Lens
GIVEAWAY DETAILS: The Summerana – Photoshop Actions for Photographer's 70K Giveaway will run for 2 weeks from 04/03/2016 until 04/20/2016 at 11:59p.m. CST. One winner will be chosen via the Rafflecopter and will be announced on our Facebook Page and email newsletter. You will have 48 hours to claim your prize so be sure to sign up for our newsletter so you don't miss out on the announcement!
To enter, simply complete any of the steps in the Rafflecopter at the bottom of this post. The more steps you complete, the more entries you will have! <3
GIVEAWAY RESULTS:
Thank you to those of you who have entered and participated in our celebration! We're so blessed to have you here with us at Summerana, and we can't wait to continue our journey with you.
The winner and proud new owner of a Nikon/Canon 85mm 1.8 Camera Lens is Monique Robinson, Congratulations! Please be sure to email us at [email protected] within 48 hours to claim your prize.