Now that fall is here, your clients will be looking for those perfect fall photoshoots. Red, amber, and yellow foliage carpeting both the ground and the trees makes for such a gorgeous shot, and it really brings home the spirit of the season.
But how can you make sure that you get the perfect fall foliage for your sessions? Thankfully, we've found some handy tools that will make it as easy as pumpkin pie!
The Fall Foliage Map
This is our favorite new tool of the season! The foliage map is your ultimate guide to figuring out how the leaves are changing, when, and where. Of course, as the makers themselves point out, it's tough to be 100% accurate – but they certainly have it worked out as close as possible to help you.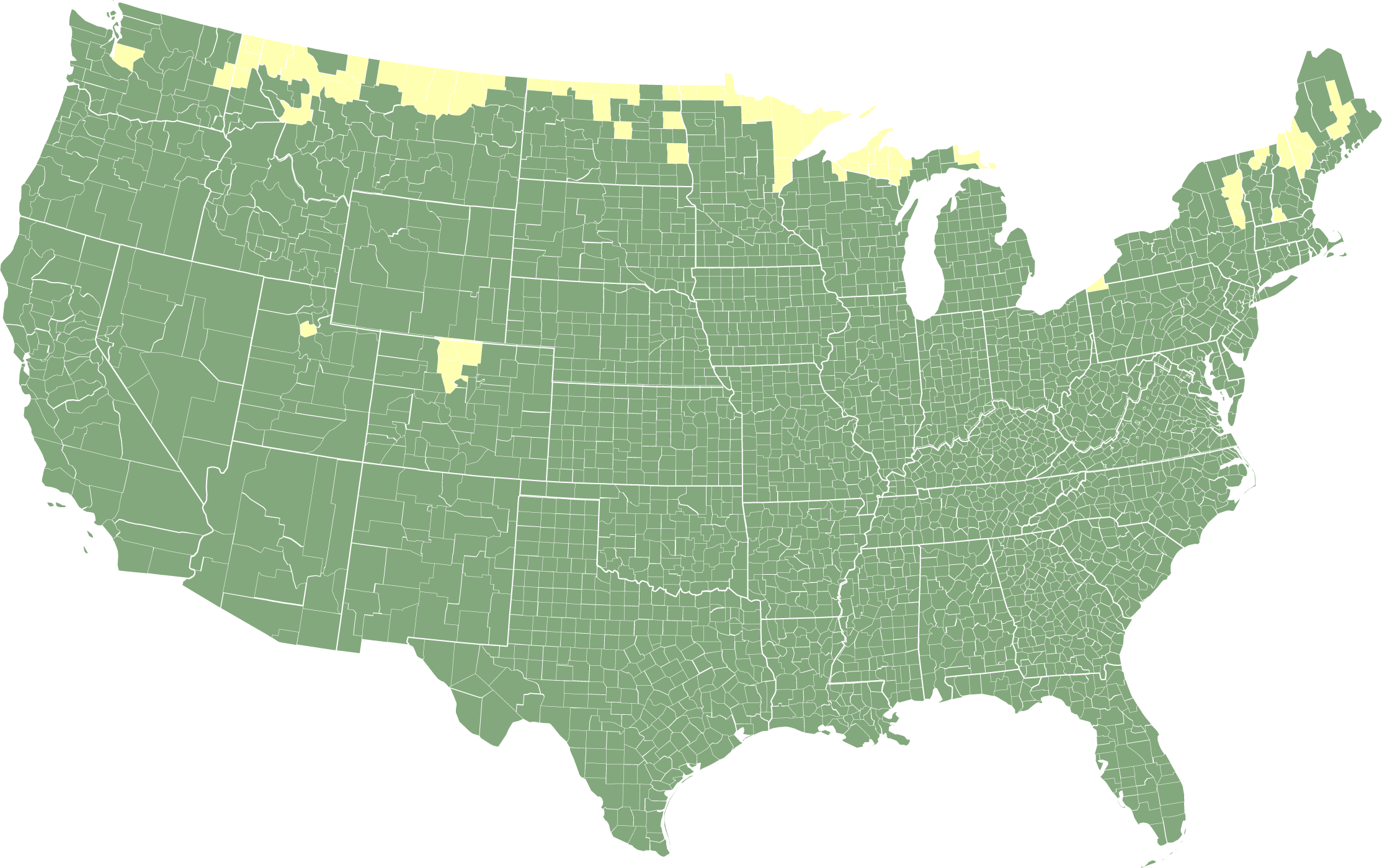 The first thing you will see on their page is a map of the whole of the US, with a handy color-coding key to show you what stage the foliage is at currently. Green signifies that the leaves are still in their full summer bloom, but the colors start to change along with the turning of the season in your area. Pale yellow at first signifies minimal change in the leaves, followed by patchy change, then partial and near peak. A deep red will show you when it is peak time, followed by a darker shade to show that the peak time has passed and leaves will be starting to disappear.
The best thing about this map is that it does not just show you what is happening in your area right now. You can move a date slider along at the bottom of the map to see how it will look in a week, a fortnight, a month, or more. This handy tool will help you to plan ahead, scheduling shoots with your clients at exactly the time that is right.
When you are booking your fall sessions, you can tie in the foliage map tool by highlighting peak fall days on your scheduling calendar. Don't waste those peak days in the studio – make sure that you get out for fall photoshoots!
What's great about the Fall Foliage Map is that it also has a lot of information about why leaves change color, and how. You can even understand how it is that the average temperature and rainfall amounts each year can affect the changing of the leaves. Educate yourself on the facts so that you can understand how to spot peak fall in the future!
What if you miss it?
Don't worry if you have missed the peak foliage season already, or if you have so many bookings that they won't all be able to get the best of the leaves. While many of your clients will be looking forward to those fall colors, you can help them to achieve the same look by shooting in the summer, or even amongst evergreens.
How? Well, one of our Summerana actions collections. Here, we're going to tell you all about how to take a normal summery scene and turn it into peak autumn foliage, all from the comfort of your laptop!
ColorFall Photoshop Action Collection
This action collection is perfect for turning any session into the perfect fall look. You don't even need to do it outside near trees: the color presets will imbue your whole image so that it feels like fall, just from the warmth and look of the shoot.
Here's how to use each part of the collection to get your fall vibes flowing.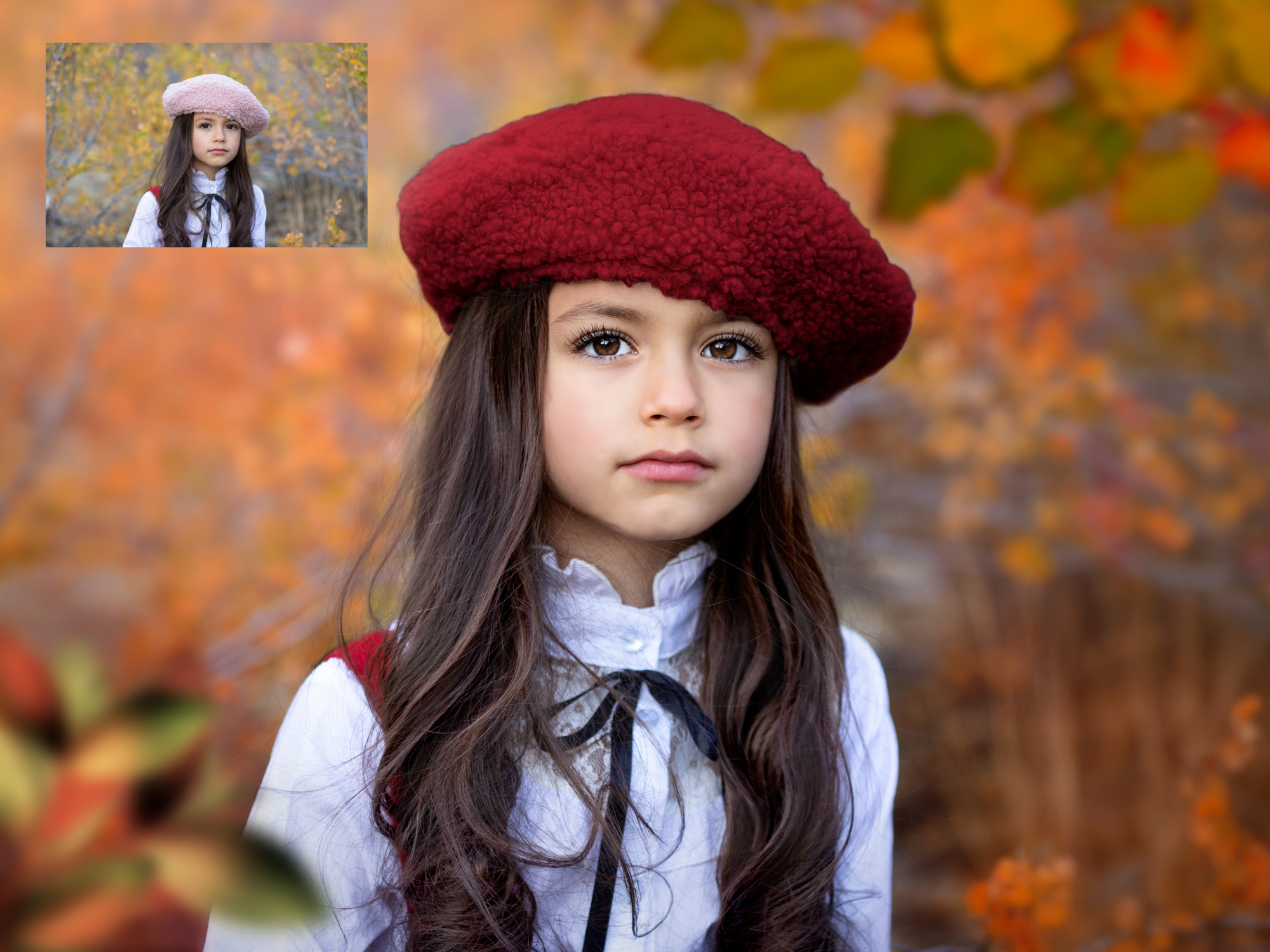 Fall Transformation actions
These actions will transform the colors of your whole image. September Equinox is perfect for creating that changing of the seasons look, with a little greenery still left in the frame but a hint of the coming fall. There are five more actions – October Foliage, November Tree Trunk, Marigold Glitter, and Autumn Fire – which will each catapult you into full-on fall mode.
If you don't want to transform the whole image, it's easy to add little hints in certain areas instead. For example, maybe you only want to edit the leaves of the trees in the background, while leaving your subject intact. You can do this with a brush-on action, which allows you to paint with a brush directly onto the image using a separate layer. As you move your brush over the trees, they will transform before your eyes.
Color Tone actions
These color tone actions are intended to really bump your image up and make it something special. Each of them has a fun fall-themed name to help you understand how the outcome will look – like Apple Pie and Maple Kiss. Because the actions are non-destructive, you can try as many of them as you like and just keep the ones you love, with no damage done to your original image. It's fun to experiment and see how they layer together or with the transformation actions!
Rich Matte and ColorFall Haze
These actions will give your shots a more artistic vision of fall. With a soft haze, or rich matte toning, they will be even more evocative of the season. These are great for an air of nostalgia, too.
ColorFall Flare
A lush flare of light across your image will offer a soft yet dramatic moment. This is something that you can use to add that little extra hint of special to your fall sessions.
Colors of the Wind – Leaf Overlays
If you want to add something really extra to your fall photographs, you can do this with the leaf overlay collection. It includes both the leaf images and actions to help place them onto your image, so you don't need to be a Photoshop expert to use them. Picture fall leaves drifting lazily to the floor around your model, lifted in a breath of wind and captured for just a moment!
Hand Editing in Photoshop
If you prefer to edit by hand, we have a few editing workshops that teach you how to do just that!
In this edit you will learn how to completely change your image from Summer to Fall. You'll learn methods on how to get rid of distractions in the background, turn green grass/trees into Fall colors, brighten your subject to make them pop, add light, color, add sparkle to your eyes, sharpening, how to get creamy skin, fix skin tones and more… all through hand editing!
Fall Digital Backgrounds
Additionally, you can change out your entire background for a fall one!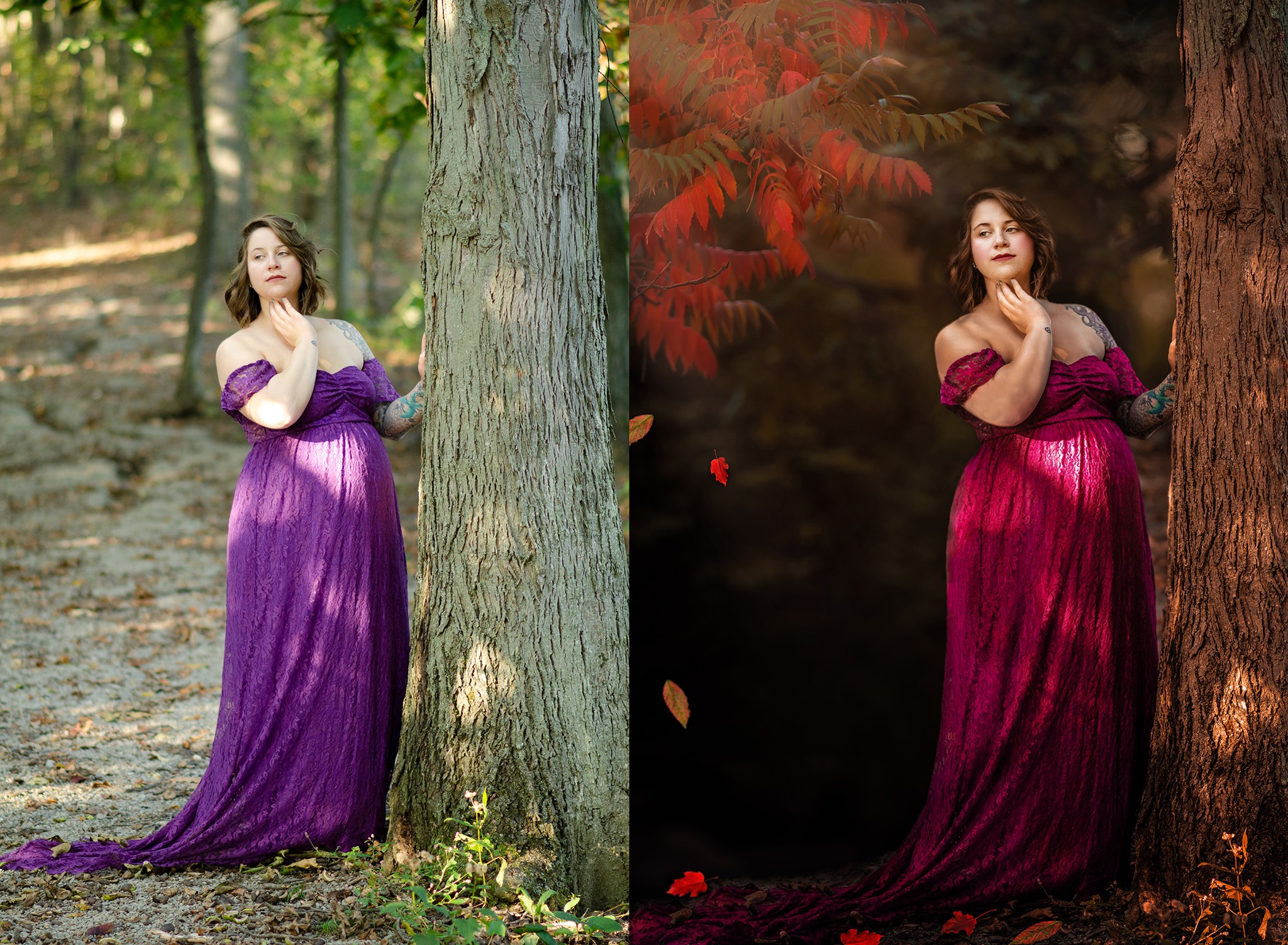 With these tools at your disposal, you can ensure that your fall sessions are ones to remember. Your clients will treasure these atmospheric and cozy images for years to come!